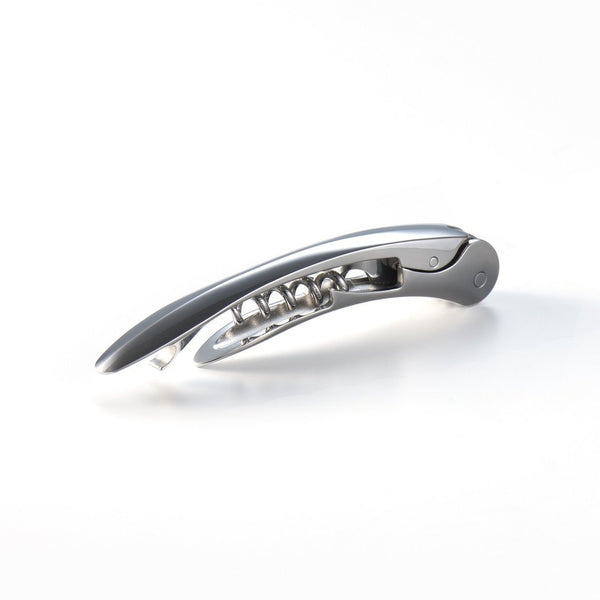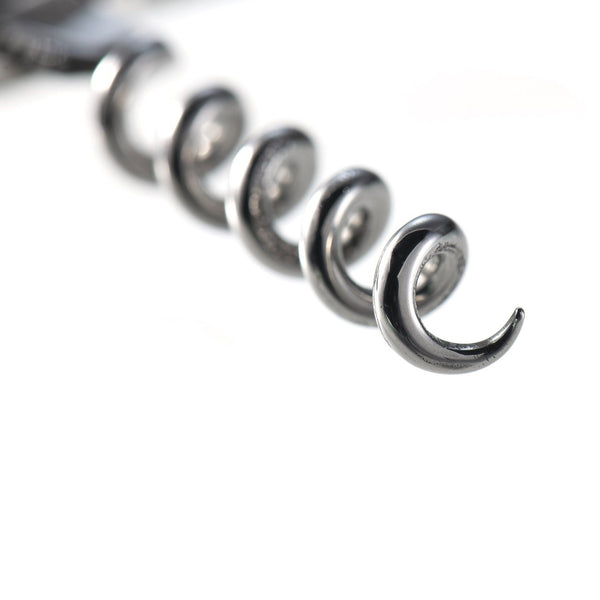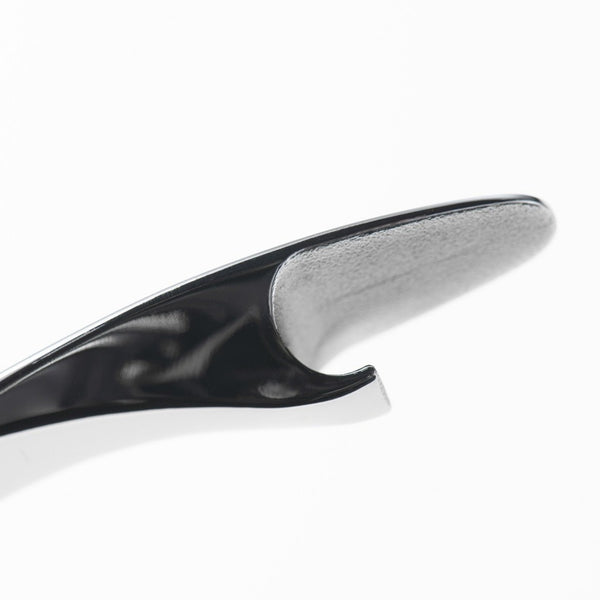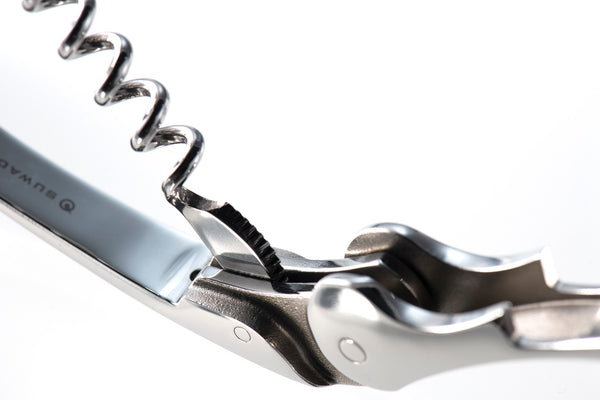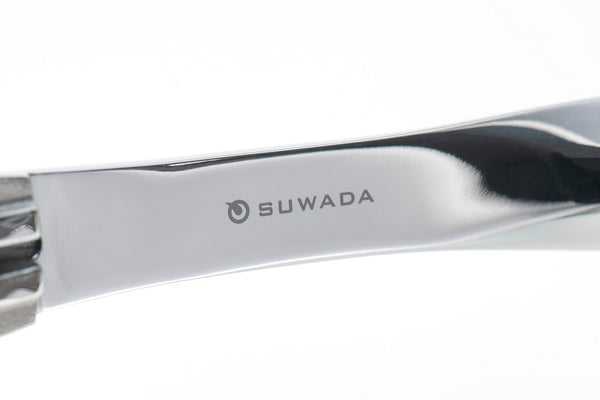 Waiter's Knife, by SUWADA
Every wine bottle needs a wine opener. But a good wine needs a very good opener.
Suwada sought to solve this need so that you can open any bottle in front of your guests by using a beautiful tool. In this way, the focus is on you and the wine. 
Good wine is matched by a good opening technique. With all senses engaged in this quick experience, and you can prepare yourself for a good tasting session when the waiter shows confidence in his or her moves.
How would that change, if the waiter used a plastic corkscrew? How would you feel if the opener was a work of art?
What it brings to you:
Style in your interior design
Easy uncorking of any wine, using a two-step mechanism
Avoid broken corks
Delight your guests by showcasing the corkscrew on a bottle
Information:
Material: Stainless Steel
Made in Japan
In the box:
Suwada Sommelier Knife x 1
Warning:
Do not put it in a dishwasher.
Who is this for?
This product is for wine lovers.
Anyone who loves wine will certainly see parallels between the long process of winemaking and the long process of making this sommelier corkscrew.
It makes a great gift idea for anyone in your circle who loves a glass of good wine. 
The Design
A good sommelier knife performs and looks great at the same time.
Leave this one on a bottle and it looks like a giant fish jumping out of the water. The body lines inspired by Suwada's nail nippers give it an elegant character.
The focus of the designers was on simplicity, removing all parts that could be replaced by design.
Double step designs allow you to pull out the cork without using much strength.
Step one, then step two, and it's done.
We have replaced the traditional double-hinge design while ensuring you always take the whole cork out in one piece.
The knife has been placed on the corkscrew itself, minimizing the moves you have to make to open a bottle.
The overall curved design makes it easier to hold securely and removes pressure from your ring and little fingers when pulling.
It has a balanced feel, like a well-built kitchen knife.
At the tip, you have a bottle opener, designed to open bottles without damaging the caps.
If you want to seal your drink and continue another time, you can simply push the cap back on. It is as easy as it sounds.
How it's made
It takes about 3 months of work to make a sommelier corkscrew in Suwada.
We start by injecting hot metal into a mould. Each mould is only used once, making each product completely individual.
Once it has cooled down the mould is broken and the new pieces go through 60 steps of grinding, polishing and quality control.
In order to ensure the highest quality possible, production is limited to 200 pieces per year.
Safe Payments
To ensure you have the best and safest experience while shoping at Suwada we hired skilled, seasoned experts to ensure your details are kept safe, secured and encrypted using the latest information security technologies.
1. Safe with us
Our website is 100% verified and all transaction and customer info is securely encrypted with the latest technologies.
2. A lot of checkout options
You can checkout using Visa, Mastercard, AMEX, Google Pay and Apple Pay.
3. Have a question?
We are here to help you out with anything you may need. Give us a call at +44(0)20 7874 1579 to ask anything about us or our products!
If you are not sure whether your browser offers security, double click on the checkout link and look for ''https://''. If the s is visible you are in a secured page and safe to checkout. The webpage is not going to work at all without that bit by design.
Free Shipping *
Free shipping in the UK over

£50

.
Free shipping in all areas over

£199

.
We deliver by Royal Mail, Parcel Force service or courier service. We aim to dispatch the ordered products as soon as possible. If for any reason you haven't received your parcel within 10 days please contact us.
Below are the areas that we serve from our offices in London. Some areas may be served directly from our factory in Japan.
 
Zones


Areas

 
UK

 


All areas in the United Kingdom

 .

North
America

USA, CANADA





 
If you would like to order from any country not mentioned above or if you would like a product to be delivered to another country (not mentioned above), please contact us directly at kyuki@suwadalondon.co.uk 
We always happy to assist.
Age Verification (UK only)
Concerning kitchen knives delivered to UK addresses ONLY.
This is a verification to ensure kitchen knives are delivered to customers over 21 years old in the UK.
By adding kitchen knives to your bag you verify automatically that you are legally eligible to receive them upon delivery. You must be at least 21 years old.
We apologise for any inconvenience caused. We do our best to offer a seamless service and are ready to answer all your questions. Feel free to contact us if you have any queries regarding the purchase of a Japanese kitchen knife.
Read more about the UK law on carrying and selling knives.
Contact us at support@suwadalondon.co.uk.